Alcohol in children and adolescents – prevention and treatment
---
Authors: Karel Nešpor 1; Ladislav Csémy 2
Authors' workplace: Psychiatrická léčebna Bohnice, Praha 1; Psychiatrické centrum Praha 2
Published in: Čas. Lék. čes. 2010; 149: 598-600
Category: Special Articles

Overview
Alcohol abuse in children and adolescents has specific risks such as high percentage of mortality in this age group, the fast development of dependence, poisoning after relatively small doses and risks to the developing brain. Prevention should take place simultaneously in different settings (family, school, health care, etc.) and should take into account the developmental aspects. Prevention among high-risk children should be individualized. Finally we mention the methods used in brief intervention and treatment.

Key words:
alcohol abuse, children, adolescents, prevention, treatment.
---
Sources
1. Csémy, L., Chomynová, P., Sadílek, L. Evropská školní studie o alkoholu a jiných drogách (ESPAD) - Výsledky průzkumu v České republice v roce 2007. Vydal Úřad vlády České republiky, 2009. Dostupné na www.drogy-info.cz nebo www.drnespor.eu/ESPAD07.doc.
2. Stolle M, Sack PM, Thomasius R. Binge drinking in childhood and adolescence: epidemiology, consequences, and interventions. Dtsch Arztebl Int 2009; 106(19): 323–328.
3. Lee KH. Interpersonal violence and facial fractures. J Oral Maxillofac Surg 2009; 67(9): 1878–1883.
4. Nešpor K. CsémyL, Exnerová P. Dětské oběti alkoholu v České republice. Alkoholizmus a drogové závislosti 2001; 36: 281–282.
5. Kuželová M, Harárová A, Ondriasová E, Wawruch M, Riedel R, Benedeková M, Kovács L, Plaková S. Alcohol intoxication requiring hospital admission in children and adolescents: retrospective analysis at the University Children's Hospital in the Slovak Republic. Clin Toxicol (Phila) 2009; 47(6): 556–561.
6. Nešpor K, Csémy L. "Průchozí" drogy. Co by měli vědět rodiče a další dospělí, kteří se starají o děti a dospívající. Praha: Fortuna 2002; 28.
7. Zucker RA, Donovan JE, Masten AS, et al. Developmental Processes and Mechanisms. Ages 0–10. Alcohol Research & Health 2009; 32(1): 16–29.
8. Spoth R, Greenberg M, Turrisi R. Overview of Preventive Interventions Addressing Underage Drinking: State of the Evidence and Steps Toward Public Health Impact. Alcohol Research & Health 2009; 32(1): 53–66.
9. Nešpor K, Csémy, L. Alkohol, drogy a vaše děti. Jak problémům předcházet, jak je rozpoznávat, jak je zvládat. 5. revidované vydání. Praha: Sportpropag 2003; 104. Volně ke stažení z www.drnespor.eu.
10. Friedman AS, Glickman NW. Program characteristics for successful treatment of adolescent drug abusers. J. of Nervous and Mental Disease 1986; 174(11): 669–679.
11. Deas D, Clark A. Current State of Treatment for Alcohol and Other Drug Use Disorders in Adolescents. Alcohol Research & Health 2009; 32(1): 76–82.
12. Liddle HA, Dakof GA, Parker K, Diamond GS, Barrett K, Tejeda M. Multidimensional family therapy for adolescent drug abuse: results of a randomized clinical trial. Am J Drug Alcohol Abuse 2001; 27(4): 651–688.
13. McCambridge J, Strang J. The efficacy of single-session motivational interviewing in reducing drug consumption and perceptions of drug–related risk and harm among young people: Results from a multi–site cluster randomized trial. Addiction 2004; 99(1): 39–52.
14. Azrin NH, Acierno R, Kogan ES, Donohue B, Besalel VA, McMahon PT. Follow-up results of supportive versus behavioral therapy for illicit drug use. Behav Res Ther 1996; 34(1): 41–46.
15. Kelly JF, Myers MG. Adolescents' participation in Alcoholics Anonymous and Narcotics Anonymous: review, implications and future directions. J Psychoactive Drugs. 2007; 39(3): 259–269.
16. Niederhofer H, Staffen W. Comparison of disulfiram and placebo in treatment of alcohol dependence of adolescents. Drug Alcohol Rev 2003; 22(3): 295–297.
17. Deas D, May MP, Randall C, Johnson N, Anton R. Naltrexone treatment of adolescent alcoholics: an open-label pilot study. J Child Adolesc Psychopharmacol 2005; 15(5): 723–728.
Labels
Addictology
Allergology and clinical immunology
Angiology
Audiology
Clinical biochemistry
Dermatology & STDs
Paediatric gastroenterology
Paediatric surgery
Paediatric cardiology
Paediatric neurology
Paediatric ENT
Paediatric psychiatry
Paediatric rheumatology
Diabetology
Pharmacy
Vascular surgery
Pain management
fenix.admin.empty
---
Article was published in
Journal of Czech Physicians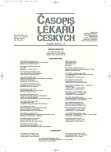 ---
Most read in this issue
This topic is also in:
---