Sclerosis multiplex – an EDSS scale and determining the degree of decrease of the capacity for sustained gainful employment based on the practice of assessment
---
Authors: F. Hýža
Authors' workplace: Referát LPS ÚP Opava
Published in: Reviz. posud. Lék., 10, 2007, č. 1, s. 7-12

Overview
The paper deals with empirically proved relationship between the Kurtzke scale (EDSS) used by neurologists and a degree of decrease of the capacity for sustained gainful employment according to the current prescription used in the Czech Republic.

Key words:
sclerosis multiplex – central nervous system – Expanded Disability Status Scale
---
Sources
1. Betaferon – Interferon Beta – 1b For The Treatment of Relapsing/ Remitting Multiple Sclerosis, SCHERING Product Monograph, 1995, Schering AG.
2. Havrdová, E. Roztroušená skleróza. 3. vydání, Triton : Praha 2002.
3. Kurtzke, J. F. A new scale for evaluating disability in multiple sclerosis. Neurology, 1955, 5, p. 580–583.
4. Kurtzke, J. F. Rating neurologic impairment in multiple sclerosis and expanded disability status scale (EDSS). Neurology, 1983, 33, p. 1444–1452.
5. Nevšímalová, S., Růžička, E., Tichý, J. Neurologie. 1. vydání, Galén : Praha 2002, s. 211–216.
6. Sociální zabezpečení, č. 524. Příloha č. 2 k vyhlášce č. 284/1955 Sb., ve znění vyhlášky č. 40/2000 Sb., edice ÚZ, nakl. Sagit, podle stavu k 14. 11. 2005, s. 62–436.
Labels
Medical assessment
Occupational medicine
---
Article was published in
Medical Revision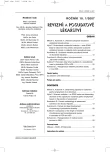 ---
Most read in this issue
This topic is also in:
---