Meckel's diverticulum as a cause of abdominal emergency
---
Authors: Šebek J.; Třeška V.; Vodička J.; Vacek V.; Bierhanzlová J.
Authors' workplace: Chirurgická klinika LF UK a FN Plzeň
Published in: Gastroent Hepatol 2018; 72(6): 518-521
Category: Clinical and Experimental Gastroenterology: Original Article
doi: 10.14735/amgh2018518
Overview
Introduction:
Meckel's diverticulum is a small intestine malformation that develops in the embryonic phase and can cause sudden abdominal incidents. It affects approximately 2% of the population, which makes it the second most common birth defect of the digestive tract. Most often, symptomatic diverticulum occurs in the male population and its most frequent manifestation is bleeding into the gastrointestinal tract. The intestinal wall may be affected by inflammation, and the diverticulum may cause intestinal obstruction with connective tissues.
Material and methodology:
The group comprised 35 patients who were hospitalized at the surgical clinic of the faculty hospital from January 1st 2012 to November 1st 2017 and who were newly diagnosed with Meckel's diverticulum. The exclusion criterion was its known presence before January 1st 2012. All the diagnoses were made using perioperative screening/examination followed by histological examinations in the case of resection.
Results:
Meckel's diverticulum was the cause of difficulty in 16 cases. Most commonly, the diverticulum was inflamed, and less commonly, there was bleeding, and exceptionally an ileus, caused by adhesions between diverticulum and abdominal wall. Patients tended to be male and below the age of 18. Females, on the other hand, suffered more often from a random diagnosis of asymptomatic Meckel's diverticulum.
Conclusion:
The occurrence of Meckel's diverticulum is not very common; however, its presence must be considered in cases of sudden abdominal accidents, in cases of inflammation, and in cases of bleeding at any age. Symptomatic Meckel's diverticulum is indicated for resection, and asymptomatic diverticulum may be left in situ on condition of obtaining the patient's or parent's consent, together with thorough medical documentation.
Key words:
Meckel's diverticulum – abdominal emergency – congenital malformation of gastrointestinal tract.
Submitted: 7. 9. 2018
Accepted: 17. 9. 2018
The authors declare they have no potential conflicts of interest concerning drugs, products, or services used in the study.
The Editorial Board declares that the manuscript met the ICMJE "uniform requirements" for bio­­­­medical papers.
---
Sources
1. Sagar J, Kumar V, Shah DK. Meckel's diver-ticulum: a systematic review. J R Soc Med 2006; 99(10): 501– 505. doi: 10.1258/ jrsm.99.10.501.
2. Čihák R. Anatomie 2. 2. vyd. Praha: Grada 2009.
3. Zeman M, Krška Z et al. Speciální chirurgie. Praha: Galén 2014.
4. Capelão G, Santos M, Hilário S. Intestinal obstruction by giant Meckel's diverticulum. GE Port J Gastroenterol 2017; 24(4): 183– 187. doi: 10.1159/ 000452690.
5. Stožický F, Sýkora J et al. Základy dětského lékařství. Praha: Karolinum 2015.
6. Kumar V, Abbas AK, Aster J. Robbins Basic Patology. 8th ed. Philadelphia: Saunders 2007.
7. Češka R (ed). Interna. 1. vyd. Praha: Triton 2012.
8. Darlington CD, Anitha GFS. Meckel's diverticulitis masquerad­­ing as acute pancreatitis: a dia­gnostic dilema. Indian J Crit Care Med 2017; 21(11): 789– 792. doi: 10.4103/ ijccm.IJCCM_317_17.
9. Zhao Y, Yang X, Ye Y. Adenocarcinoma located at a Meckel's Diverticulum: a case report and literature review. J Cancer Res Ther 2017; 13(5): 878– 881. doi: 10.4103/ jcrt.JCRT_124_17.
10. Muntau CA. Pediatrie. 2. vyd. Praha: Grada 2014.
11. Hong J, Park SB. A case of retroperitoneal absces­s: A rare complication of Meckel's diverticulum. Int J Surg Case Rep 2017; 41: 150– 153. doi: 10.1016/ j.ijscr.2017.10.012.
12. Mani VR, Kalabin A, Dinesh A. Inverted Meckel's Diverticulum: Rare etiology of an intestinal obstruction. Cureus 2017; 9(10): e1806. doi: 10.7759/ cureus.1806.
13. Bertozzi M, Melis­sa B, Magrini E. Obstructive internal hernia caused by mesodiverticular bands in children: two case reports and a review of the literature. Medicine (Baltimore) 2017; 96(46): e8313. doi: 10.1097/ MD.00000 00000008313.
14. Ferko A, Šubrt Z, Dědek T (eds). Chirurgie v kostce. Praha: Grada 2015.
15. Spyridakis I, Lopresti D, Georga S. Tubular intestinal duplication harbor­­ing gastric ectopia accurately dia­gnosed by Tc-99m pertechnetate single-photon emis­sion computed tomography/ computed tomography Meckel's scan. Indian J Nucl Med 2017; 32(4): 361– 362. doi: 10.4103/ ijnm.IJNM_25_17.
16. Xue BY, Tang QY. Hemor­rhage and intestinal obstruction secondary to a Meckel's diverticulum: a case report. Rev Esp Enferm Dig 2018; 110(1): 66– 67. doi: 10.17235/ reed.2017.5219/ 2017.
Labels
Paediatric gastroenterology
Gastroenterology and hepatology
Surgery
---
Article was published in
Gastroenterology and Hepatology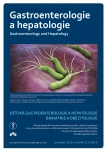 ---
Most read in this issue
This topic is also in:
---