DO WE HAVE A NOTION OF THE CONVENTION ON HUMAN RIGHTS AND BIOMEDICINE?
---
Authors: prof. MUDr. Marta Munzarová, CSc.
Authors' workplace: Ústav lékařské etiky LF MU, Brno
Published in: Urol List 2005; 3(3): 57-60

Overview
The article provides information on the documents of major world organisations, concerning human rights and dignity. Analysed in detail is the document of the Council of Europe "Convention for the protection of Human Rights and dignity of the human being with regard to the application of biology and medicine" (the abridged name of which is "Convention on Human Rights and Biomedicine"). The author points out that the above Convention has been incorporated in the collection of international treaties of the Czech Republic (no. 96/2001) and that awareness of the relevant issues on the part of medical professionals is imperative.

KEY WORDS:
Council of Europe, human rights, dignity of human being
---
Sources
1. Delkeskamp-Hayes C. Respecting, protecting, persons, humans, and conceptual muddles in the Bioethics Convention. Journal of Medicine and Philosophy 2000; 25: 147-180.
2. Hottois G. A philosophical and critical analysis of the European Convention of Bioethics. Journal of Medicine and Philosophy 2000; 25: 133-146.
3. Munzarová M. Mezinárodní deklarace o lidských genetických datech (UNESCO, říjen 2003). Prakt Lék 2004; 84: 345-347.
4. Munzarová M. Světová lékařská asociace a euta­nazie - zcela jasná orientace. Prakt Lék 2004; 84: 402-402.
5. Reuter L. Human is what is born of human: personhood, rationality, and the European Convention. Journal of Medicine and Philosophy 2000; 25: 181-194.
6. Virt G. Konvence o lidských právech a biomedicíně z etického hlediska. Prakt Lék 1999; 79: 357-360.
Labels
Paediatric urologist
Urology
---
Article was published in
Urological Journal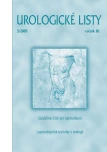 ---
Most read in this issue
This topic is also in:
---